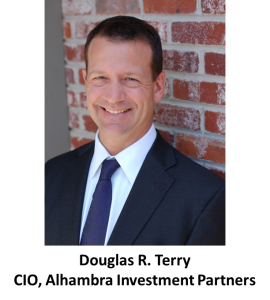 China has been an economic darling for much of the past 3 years.  Media descriptions depict the white knight of the global economy.  We have been a bit skeptical of how eager people have been to anoint this emerging economy.  An article last week in the Irish Times shows the risks underlying the economy in China.  This description is relevant for other emerging market countries as well.
Labor is the primary source of Chinese capital.  Natural resources are also plentiful in China.  To date China has used these primary economic inputs to build a base for economic growth.   China next leverages initial success to speed its growth.  With this leverage they attempt to invest in infrastructure and education in an attempt to increase economic margin and elicit productivity gains.  They also work to develop mature and open capital markets, a strong legal system and increased transparency.  The benefit of these items is not to increase leverage but to lower the cost of capital.
This process is standard economics but the road is not a frictionless highway.  Leverage needs to grow is concert with the above mentioned items.  If growth of credit is too fast there is the risk of retrenchment.  Recent drops in the price of  copper and primary market real estate are indications that problems may be arising.  In China, asset markets may not have adequate depth to support retrenchment.  This lack of liquidity is analogous to factors underlying our sub-prime crisis.  Growth of asset prices beyond the underlying market's ability to absorb their current valuation is, by definition, a bubble.
The article's description of 3-5% profit margins and 8% cost of debt is significant.  This would indicate that companies with 40% debt produce little return to equity holders.
"Money from government officials was involved in many cases of illegal loans to business owners who are now fleeing after finding they are unable to pay back the money, the Xinhua news agency reported. Zhou Dewen, head of the Wenzhou business association, said firms were borrowing money at 8 per cent interest, even though profit margins were only 3 to 5 per cent.

"I said last year that if the policies were not adjusted by Spring Festival, then 40 per cent of Wenzhou businesses could fail. And since then the rot has accelerated," said Mr Zhou."
Article link: http://www.irishtimes.com/newspaper/world/2011/0930/1224305000131.html
For information on Alhambra Investment Partners' money management services and global portfolio approach to capital preservation, Douglas R. Terry is reachable at dterry@alhambrapartners.com